Diary of a MILF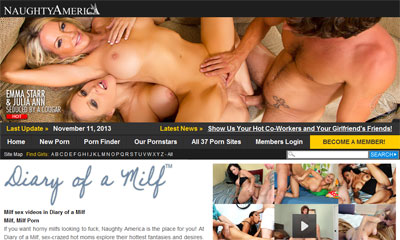 Total videos:
1
Last updated:
2013-11-11 12:54:09
If you want horny milfs looking to fuck, Naughty America is the place for you! At Diary of a Milf, sex-crazed hot moms explore their hottest fantasies and desires. Watch these milf porn videos in which hot and bothered mothers fuck the young studs they want. Get your fill of milf sex videos by watching these milfs get filled with big cock!
Today's Special Price
$24.95
Join Diary of a MILF Now!
Diary of a MILF Videos
Advertisement